THE CORE OF BUSINESS
Serving the communities of Westchester, Marina del Rey, Playa Vista, Playa del Rey, Del Rey and surrounding areas, the LAX Coastal Chamber of Commerce promotes business and enhances the vitality of community through member services, educational programs, strategic partnerships, community outreach and legislative advocacy.
It's Time to Learn About Education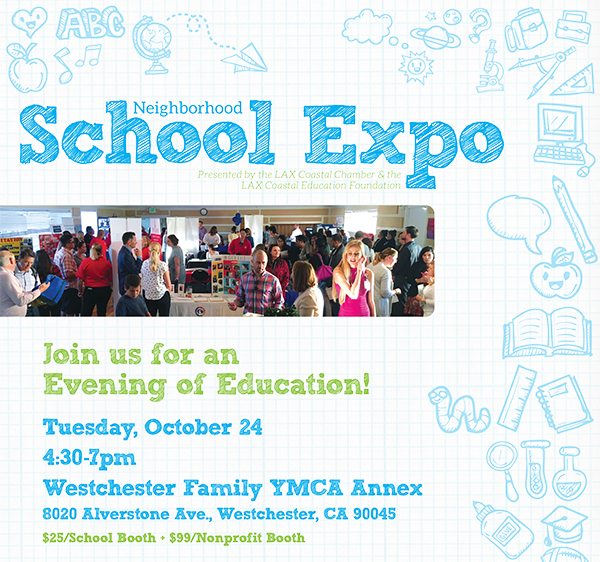 A good education is often regarded as one of the first stepping stones toward success. Quality education institutions not only elevate a child's potential, encouraging a lifetime of achievements, but also influence the success of the neighborhoods where they reside. By focusing on education, a community guarantees their continued prosperity—and that is exactly what the LAX Coastal region is [read more...]
Inspiring Leaders, 11 Years in a Row
With a new year comes a new LAX Coastal Leadership Academy class—the 11th Annual LAX Coastal Leadership Academy class, that is. And what does that mean? It means that I got to spend an evening with some great people on a boat.
Each year, our Leadership Academy program starts off with a bang by hosting the Leadership Academy Reunion and Interest Mixer Cruise. Past graduates [read more...]